Aviation Ground Equipment Corp. Wins Contract from the U.S. Air Force
Apr 4, 2018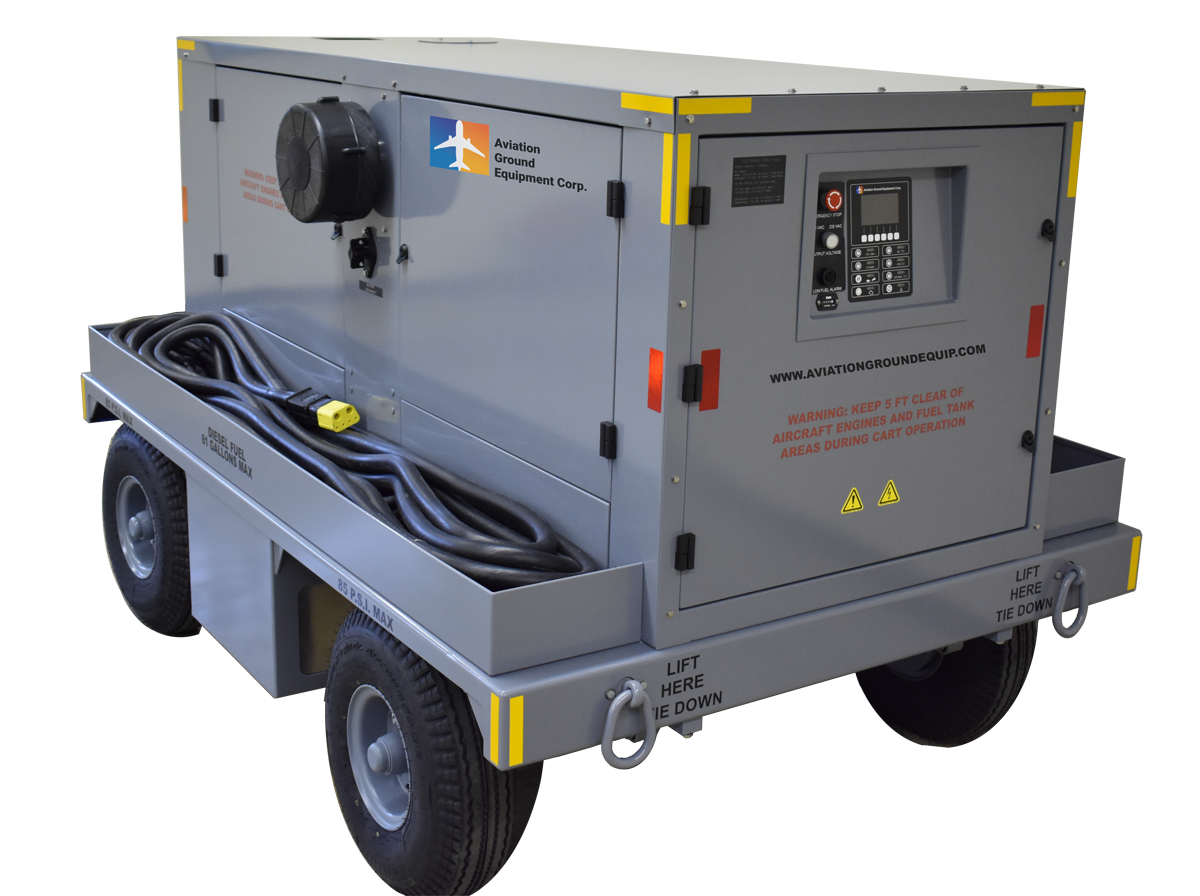 Aviation Ground Equipment Corp. has been awarded a contract by the U.S. Air Force to produce the latest Multi-Output, Diesel Ground Power Carts in support of JSF F-35 Training in Georgia. The Diesel Ground Power Carts are capable of producing all voltages in support all aircraft in the Air Force fleet as well as all Navy, NATO, FMS and DOD aircraft. The Carts will produce 72kW, 90kVA 400Hz, 270VDC, 28.5VDC as well all required options in support of line maintenance and forward theater requirements for our Warfighter.
The latest contract with the U.S. Air Force offers a highly reliable, Self-Diagnosing, ultra-easy to operate and maintain while meeting ALL the required MIL-SPECS and Standards in a proven platform base on successful MIL-STD testing.
The NEW Ground Power Cart offers a Cost Competitive answer while maintaining all military requirements without comprises to Quality, Performance and Reliability.
Please visit our Military section for further details on the 72 kW Diesel Power Cart.