Aviation Ground Equipment Corp. Awarded Largest-Ever Military Ground Power Unit Contract
Dec 1, 2022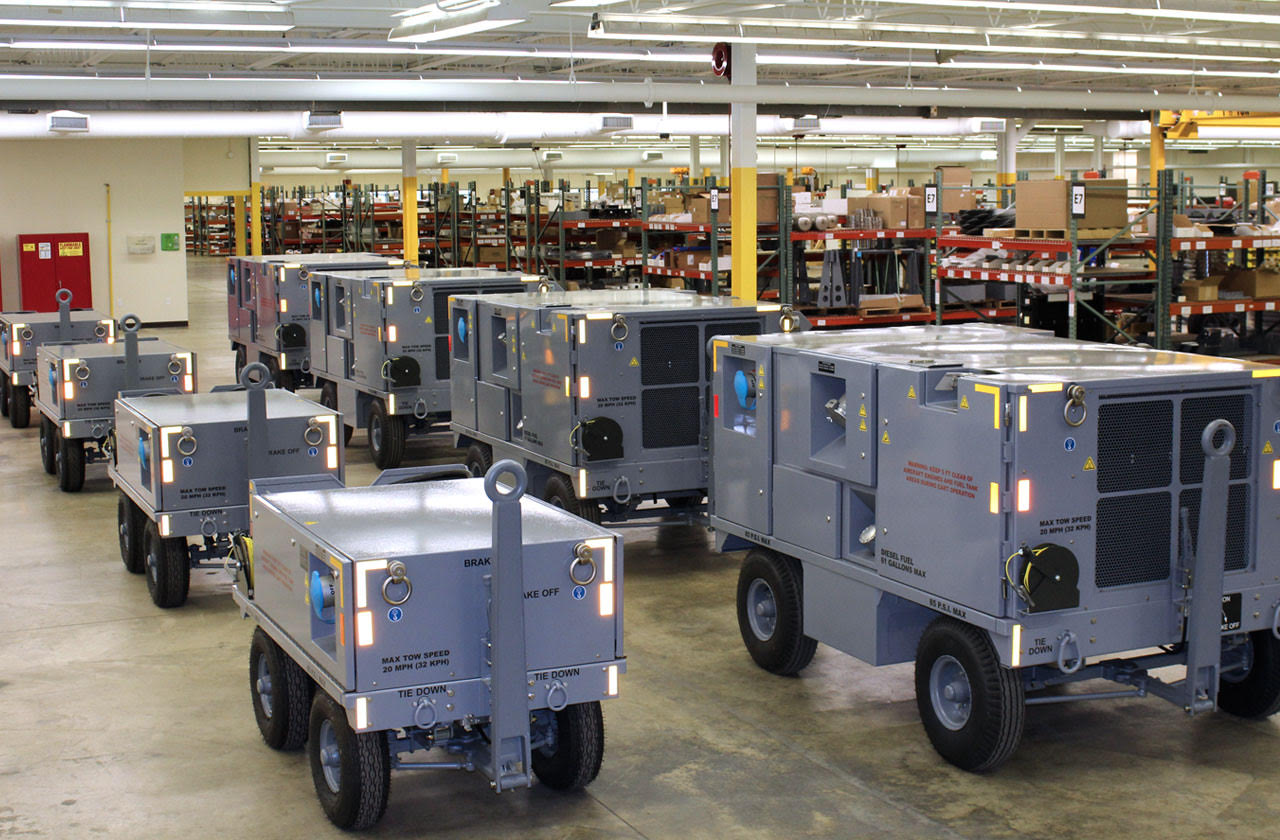 The Air Force Life Cycle Management Center, Robins Air Force Base, Georgia has chosen Aviation Ground Equipment Corp. (AGEC) to design and manufacture new state of the art, ground power units and universal load banks, which will power the future of the United States Air Force.  This contract, valued at $482 million dollars, is the largest contract ever awarded for military ground power units. AGEC will provide the United State Air Force (USAF) with reliable, 72 kW and 144 kW Ground Power Units (GPUs) as well as Universal Load Banks (ULBs).
The GPUs and ULBs that AGEC is producing are unparalleled in their versatility and reliability, with design specifications that meet or exceed all specifications required by the USAF. All units manufactured by AGEC are low cost operational and maintenance and will be designed to support and provide reliable power to both current and future USAF aircrafts. AGE maintainers using these power generating units will find that all AGEC equipment is user and maintenance friendly, with high parts commonality that streamlines logistical operations and reduces the supply chain footprint.
As part of the contract, AGEC is supplying unique dual power 72 kW and 144 kW GPUs. The AGEC GPUs are designed for both in hangar and line operations and are compatible with both diesel and electric facility power. These units are designed to place minimal stress on the power grid, and they are equipped with input harmonic distortions at low distortion levels that reduce noise pollution. Additionally, the hybrid capabilities of the AGEC GPUs will help the USAF achieve their carbon footprint reduction goals.
AGEC's extensive experience in designing and manufacturing state of the art mobile load banks in service across the world makes our company an ideal manufacturer for the ULBs specified by the Air Force in this contract. Presently, the AGEC ULBs simulate nearly every aircraft in the USAF fleet, and the new ULBs manufactured for this contract will be designed for future aircrafts under development and in the strategic "Flight Path".
AGEC is proud to be awarded this contract, and we look forward to providing our signature reliable, high-performance power generating units to the USAF.